About American Business Insurance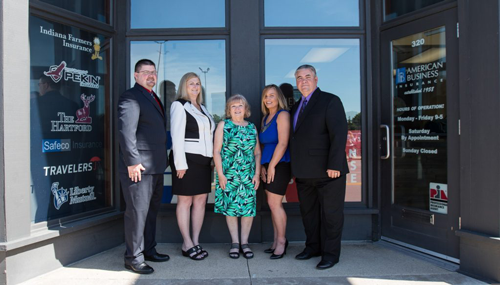 ISU American Business Insurance is your One Responsible Source™ for understanding, navigating and accessing the rapidly converging insurance industry. Headquartered in Greenwood, IN since 1958, ISU American Business Insurance serves businesses, families, and individuals from coast to coast and has won numerous awards for consistently delivering very high levels of customer satisfaction.
We are a local, privately owned independent insurance capable of handling all of your insurance needs. Our independent ownership allows us to provide you with a high level of personal service and to deliver the market's best value through the strength and resources of a national network.
Through the proprietary ISU American Business Insurance One Responsible Source™ concept, our clients around the country access a nationwide delivery system for comprehensive and integrated solutions. This gives business owners the convenience of acquiring all their insurance from a single point of contact.
ISU American Business Insurance is dedicated to consistently delivering the best value for your premium dollar. The ISU American Business Insurance Value Search™ accesses over 350 insurance companies to assure you receive the best combination of price, product and service. More than 5,000 businesses and 15,000 families and individuals know from personal experience that Our Knowledge is Your Best Insurance™.